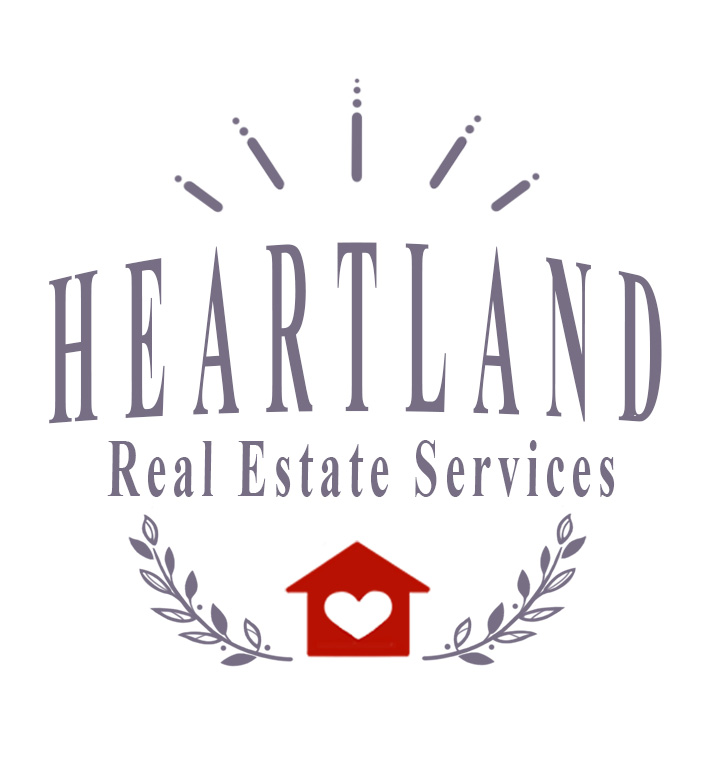 WELCOME TO HEARTLAND REAL
ESTATE SERVICES, LLC
The sole reason for the existence of any company is to create a profit. Honest dealing, hard work and professionally planned work habits guarantee the success of any company. We are here to help provide the service for which we are contracted and maintaining positive relationships with those we service. Our hard work and dedication as real estate associates shall be evident in our dealings with our customers. We shall be held with the upmost standards of professionalism. Here at Heartland Real Estate Services we live by the "Golden Rule," defined as:
The Real Estate Golden Rule is to treat others with respect both in your business, as well as in your life, to be kind, professional and pro-active. Start by reaching out to trusted contacts and create referral relationship.
ABOUT THE COMPANY
Heartland Real Estate Services, LLC provides real estate professionals a support system to help each agent be successful. Through the use of up-to-date knowledge and services, we as Heartland agents have a strong bond to help each other as well as help the public meet their real estate needs. The culture here at Heartland Real Estate Services is that of a "Company Family." We as agents of Heartland extend our professional services to help meet the needs of our customers! Our Culture of collaboration and teamwork, community involvement, cooperative thinking, extending our services to all is our "Family Culture" Our goal at Heartland is to create an office environment conducive to this culture. We believe that success comes not only from hard work, dedication and devotion, but from working together to form a community that can better serve our clients, society and each other.
WE STAND OUT
1. An essential element to selling your REAL ESTATE is marketing, especially in today's environment. Today's buyers use the service of Realtors along with the internet to search for PROPERTY. How can buyers, not only locally but also nationally, find out your PROPERTY is for sale? The MLS
2. The keys to your success are the Realtor® Multiple Listing Service (MLS) and high traffic real estate websites, such as ZILLOW, CREXI, REALTOR.COM and more. These provide you not only local exposure (Central Florida and Northeast Florida), but also national and international exposure for those potential buyers and investors and developers considering the area.
3. Here at Heartland Real Estate Services, LLC we are members of four (4) area Multiple Listing Services. We pride ourselves in being able to reach more agents working with qualified buyers who may be interested in your property!
Northeast Florida MLS
St. Augustine/St. Johns County MLS
Flagler County MLS
Stellar MLS (Central Florida)
4. Top Notch Service Provided – Virtual Tours, Professional Photographs of your property and community, Online Social Media Presence to include the concentration of areas of the country that would be most interested in your property, along with Private Virtual Property Tours! In today's world we need to bring your property to the public virtually to bring a qualified buyer to your door!
5. Here at Heartland we have a database of potential buyers that are already within our reach who may not have found their perfect property.
6. Heartland can provide local knowledge, regional reach, and world class service to our commercial and residential real estate clients. Heartland is organized to ensure that we meet our primary goal of providing quality real estate brokerage and advisory services to our clients. Our expertise also includes multi-family housing, restaurant sales, and Land Acquisition Purchases
7. The Heartland culture is collegial with a great deal of information sharing among all the agents and consultants in our sphere of coverage. This information sharing ensures that each client has the benefit of the entire range of experience available within the company. The traditional hierarchical organizational structure does not exist within Heartland. With over thirty-five years in commercial and residential real estate, Heartland has the experience and expertise to guide you through every step of acquiring, leasing, or disposing of a property.
8. Heartland has the ability to advertise and promote property throughout the United States and Internationally. We compile an advertising campaign that will reach a potential buyer for your property.
Let Heartland Real Estate Services work for you!